Plastic HCT (Hard Coat Tintable) lens
HCT (Hard Coated tinted) lenses;
Medical lenses has changed a lot over time. In the past, they were made exclusively of glass.but to satisfy needs of different customers, innovating technologies are used.
Today, most are made of high-tech plastics. These new ones are lighter, don't break as easily as glass, and can be treated with a filter to shield your eyes from damaging ultraviolet (UV) light.
Today companies offers different type of lens coating (e,g: Anti-Reflex, scratch-resistance, UV protection) which help protect your vision by offering different benefits however it may affects the cost of your eyewear.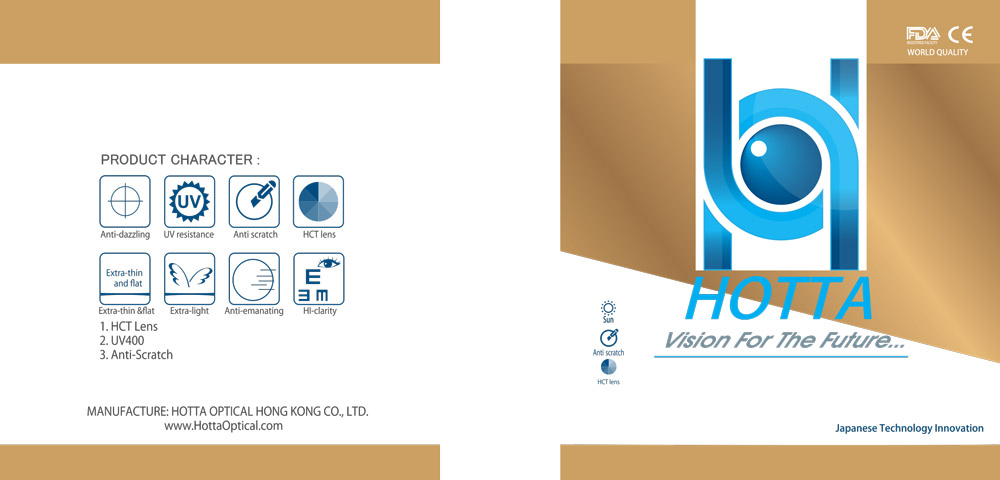 What is Hard-Coat (HC)?
Plastic lens materials scratch easily than glass materials. Scratched lenses are really distracting. They may affect your vision clarity. So manufactures produce lenses which are treated with a hard coat. This added layer, reducing scratches for clearer and safer vision. Kids' lenses, especially, benefit from a hard coat for greater durability. Remember this layer does not protect you from light reflection.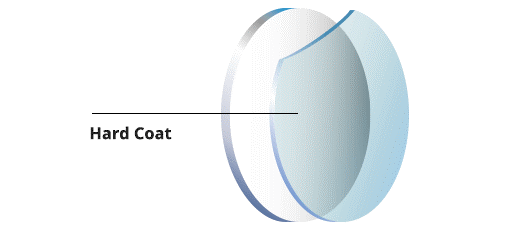 Hint: hard coating regularly is used for plastic lenses to increase their durability and protect them from scratches. Modern technology offers a new material to produce medical lenses, named " Polycarbonate". It is very strong, very light, and resistant to scratches and breaking. To benefit more, you can use a hard coat on your polycarbonate lense. For more information you can read (protect your eyes) article.
Color Hard Coat Tintable (HCT):
By adding a cosmetic tint to your glasses you can improve the appearance of the lenses. These tints offer a variety of colors and shades. these tints will enhance your visual performance. This layer is softer than normal coating layer.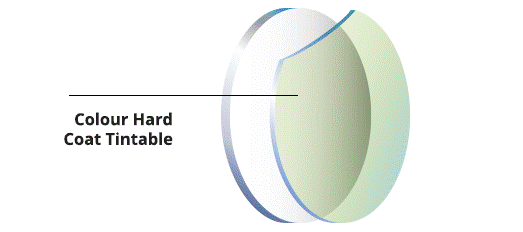 Color Hard Coat tintable (HCT) made by hotta:
The special HCT Lenses by hotta vision benefits scratch resistance. With these lenses you will improves your appearance with offering a safe vision. hotta lenses has a built-in coat which protect your eye against harmful uv rays. You will have an unique experience with these lenses.